News and Community Engagement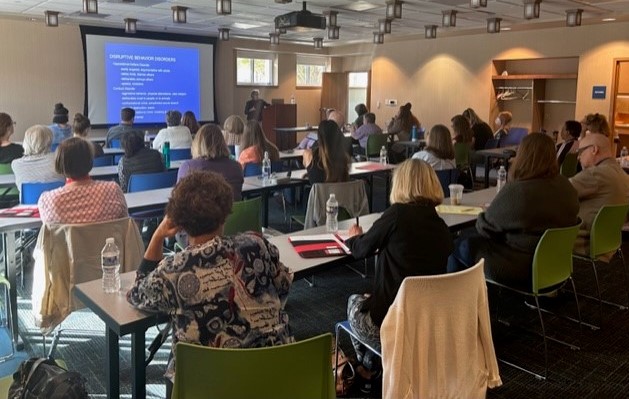 Did you know that CASAs are required to participate in continuing education each year? Chesterfield CASA volunteers recently joined CASAs from our neighboring programs in Henrico, Richmond, Goochland, and Hanover to learn more about children's mental health. Dr. Dorothy O'Keefe, Child and Adolescent Psychiatrist at the Children's Hospital of Richmond, shared information on various diagnoses and treatment options for children and adolescents.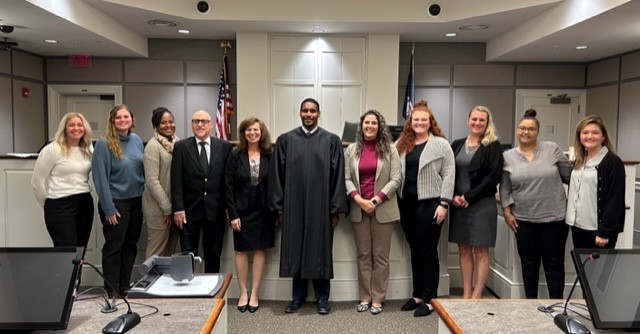 On October 13, our newest Court Appointed Special Advocates were sworn in by Chief Judge Travis R. Williams. We are excited to warmly welcome Shelly Schmidt, Abby McCann, Nikisha Hunte, Michael Shaw, Karen Cassiday, Stacey Hall, Hannah Mercer, Tara Ormsby, Monica Davies, and Mariah King. We are thrilled to have them join Chesterfield CASA and add their voices to speak for children.
Join us for a virtual information session to learn more about volunteering with Chesterfield CASA!
We will be holding a virtual information session on Tuesday 12/13/22 @ 6:00 p.m. Join us to learn more about becoming a Court Appointed Special Advocate. Click here to RSVP.